Imagine exchanging vows with the sound of waves crashing in the background and the warm sand between your toes. The idea of a beach destination wedding is undeniably alluring, but planning one can be quite overwhelming. Fear not though, because this comprehensive guide has got you covered! From choosing the perfect location to navigating the logistics, we'll explore everything you need to know to make your dream beach wedding a reality. So grab your sunscreen and get ready to say "I do" with a tropical twist!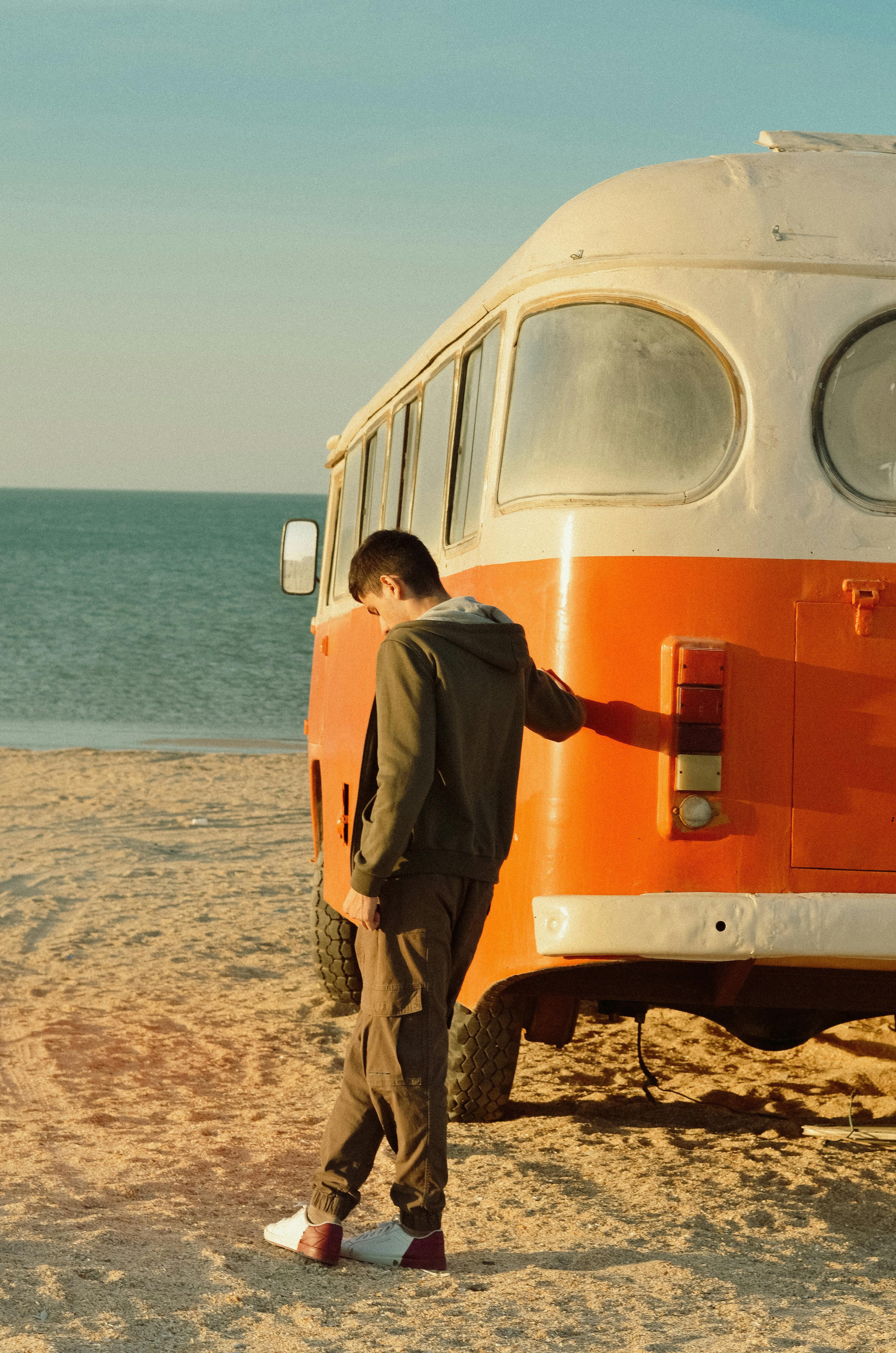 Choosing the Perfect Beach Destination
Considerations for Location Selection
When it comes to choosing the perfect beach destination for your wedding, there are several things to consider. First and foremost, think about what type of atmosphere you envision for your big day. Do you prefer a serene and secluded beach or a lively and bustling one? Also, think about the accessibility of the location for you and your guests. Is it easy to reach? Are there nearby accommodations for everyone? Additionally, take into account the local attractions and activities available in the area, as they can add to the overall experience for you and your guests.
Popular Beach Destinations for Weddings
If you're looking for some inspiration for popular beach wedding destinations, look no further! Some well-loved options include the stunning white sand beaches of Cancun, Mexico. Here, you can find a perfect blend of luxury resorts and natural beauty. Another popular choice is the picturesque island of Bali in Indonesia. With its breathtaking sunsets and lush landscapes, Bali offers a truly romantic and exotic atmosphere. For those seeking a tropical paradise closer to home, consider the enchanting Hawaiian islands. From the pristine beaches of Maui to the unique black sand shores of Big Island, Hawaii has something for every couple.
Researching Local Requirements and Legalities
Before finalizing your beach destination choice, it's essential to research and understand the local requirements and legalities for getting married in that particular location. Each destination may have its own set of rules and regulations, such as residency requirements, documentation, and waiting periods. It's crucial to be aware of these factors well in advance to ensure a smooth and legal wedding ceremony. Local wedding planners or consulate offices can provide guidance and assistance in navigating through these requirements.
Planning and Organizing Your Beach Destination Wedding
Setting a Budget and Creating a Timeline
Setting a budget is a crucial first step in wedding planning, and beach destination weddings are no exception. Consider all the expenses involved in your wedding, including travel costs, accommodations, venue fees, catering, entertainment, and more. Once you have a clear idea of your budget, it's time to create a timeline. Determine when you want to have your wedding and work backward from there, allotting enough time for booking vendors, sending out invitations, and completing all necessary preparations.
Hiring a Wedding Planner or Coordinator
Planning a beach destination wedding can be overwhelming, but hiring a wedding planner or coordinator can alleviate much of the stress. These professionals are experts in organizing destination weddings and can assist you with every aspect, from researching venues and vendors to managing logistics and coordinating with local suppliers. They will ensure that your wedding day runs smoothly, allowing you to relax and focus on enjoying your special day.
Finding the Perfect Venue
One of the most critical decisions in planning a beach destination wedding is selecting the perfect venue. Consider your vision for the ceremony and reception – a beachside gazebo, a tropical garden, or a luxurious resort hall – and search for venues that match your desired atmosphere. It's also essential to visit potential venues beforehand if possible, to experience the ambiance firsthand and ensure it aligns with your expectations. Additionally, inquire about the venue's capacity, facilities, and any restrictions they may have regarding decorations or entertainment.
Weather and Seasonal Considerations
Understanding the Climate and Weather Patterns
When planning a beach destination wedding, it's essential to have a good understanding of the climate and weather patterns of your chosen location. Research the average temperatures, rainfall, and prevailing wind conditions throughout the year. This knowledge will help you choose the ideal season for your wedding and make appropriate preparations for any potential weather challenges. Keep in mind that some destinations have distinct wet and dry seasons, and sudden weather changes can occur even in supposedly "ideal" months.
Choosing the Ideal Season and Time of Day for Your Wedding
The season and time of day that you choose for your beach destination wedding can significantly impact the overall experience. Many couples opt for a summer wedding when the weather is warm and sunny, allowing for a beautiful outdoor ceremony and reception. However, if you're concerned about extreme heat or crowded beaches, consider a shoulder season or even a winter wedding for a more intimate and unique experience. Additionally, think about the time of day for your ceremony – a sunrise or sunset wedding can provide a romantic and magical ambiance.
Preparing for Possible Weather Challenges
While you may hope for perfect weather on your wedding day, it's essential to prepare for possible weather challenges, especially for outdoor beach weddings. Consider renting tents or marquees to provide shade for guests or protection from unexpected rain showers. Have a backup plan in place, such as an indoor location or alternate date, just in case the weather becomes too severe. It's always better to be prepared and have contingency measures in case Mother Nature decides not to cooperate.
Guest Accommodations and Invitations
Selecting Accommodations for Your Guests
When planning a beach destination wedding, it's crucial to ensure that your guests have comfortable and convenient accommodations. Research and select a range of lodging options that cater to different budgets and preferences, including hotels, resorts, vacation rentals, and guesthouses. Provide your guests with a list of recommended accommodations and any group discounts you may have negotiated. It's also helpful to consider the location of accommodations in relation to the wedding venue to minimize travel time and expenses for your guests.
Sending Out Invitations and Save the Dates
Sending out invitations and save the dates is an exciting part of wedding planning. For beach destination weddings, it's essential to send these out well in advance, as guests may need to make travel arrangements or take time off work. Include all the necessary details, such as the wedding date, location, accommodations, and any travel recommendations. You may also want to consider creating a wedding website where guests can find additional information and updates about your wedding.
Arranging Group Discounts and Transportation
To make it more convenient and cost-effective for your guests, consider arranging group discounts for flights or accommodations. Many airlines and hotels offer group rates, which can help your guests save money. Additionally, consider arranging transportation to and from the airport and the wedding venue, especially if it's located in a remote or unfamiliar area. This will ensure that your guests can easily navigate the destination and arrive at the wedding festivities hassle-free.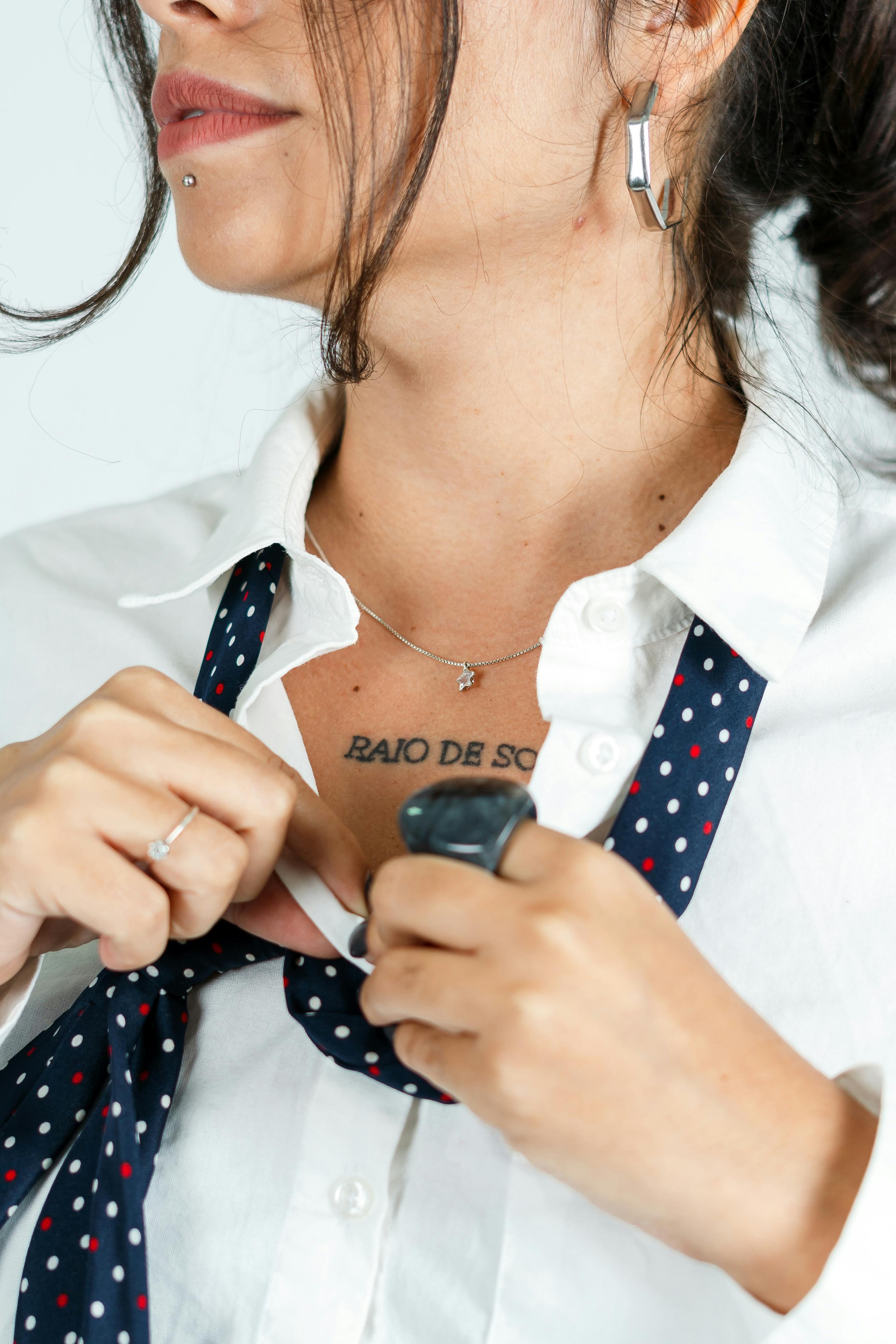 Legal Requirements and Documentation
Obtaining Marriage Licenses and Certificates
Before you can say your "I dos" at your beach destination wedding, you must ensure that you have all the necessary marriage licenses and certificates. Research the specific requirements for your chosen destination, as each country or region might have its own set of rules and procedures. Some locations may require you to arrive a certain number of days in advance to obtain the marriage license, while others may have additional documentation requirements. Be sure to gather all the necessary documents and fulfill any legal obligations to ensure your marriage is recognized.
Understanding International Marriage Laws
If you're planning a destination wedding in a foreign country, it's essential to familiarize yourself with international marriage laws. Different countries have different regulations regarding the validity and recognition of marriages performed abroad. Some may require an additional step, such as registering the marriage with local authorities or obtaining an apostille. Research the laws of both your home country and the destination to ensure a smooth transition when it comes to legalizing your marriage.
Translating and Legalizing Documents
In some cases, you may need to translate and legalize your wedding documents to ensure their validity. This is particularly important if you plan to register your marriage in your home country or if your home country requires specific documentation. Hire a professional translator who is familiar with legal terminologies to accurately translate all necessary documents. Additionally, work with the appropriate governmental offices or consulates to legalize the translated documents, ensuring they meet the necessary requirements for your marriage to be recognized.
Creating Your Dream Beach Wedding Ceremony
Choosing a Ceremony Style and Theme
Once you've sorted out the logistical and legal aspects of your beach wedding, it's time to focus on creating your dream ceremony. Think about the style and theme that you envision for your special day. Are you looking for a casual and intimate ceremony barefoot in the sand, or a formal affair with a traditional altar? Consider elements such as arches, drapes, flowers, and seating arrangements that align with your desired aesthetic. Whether it's bohemian, tropical, nautical, or something entirely unique, choose a ceremony style and theme that reflects your love story.
Selecting Beach-Friendly Decorations and Flowers
When it comes to beach weddings, selecting decorations and flowers that can withstand the elements is crucial. Opt for lightweight and sturdy materials that won't get blown away by the wind. Consider using seashells, driftwood, or tropical foliage to add a beachy touch to your decor. When choosing flowers, opt for tropical or native varieties that can withstand the heat and humidity. Roses, orchids, and hibiscus are popular choices for beach weddings due to their vibrant colors and resilience.
Incorporating Tropical Elements into Your Ceremony
Infuse your beach wedding ceremony with tropical elements that embody the destination's charm. Consider incorporating local traditions, music, or cultural elements into your ceremony. This could include a traditional Hawaiian lei exchange, a Caribbean steel pan band, or a Thai water blessing ceremony. These unique touches will immerse you and your guests in the local culture, creating an unforgettable and authentic experience. Work with your wedding planner or coordinator to help you find and incorporate these tropical elements seamlessly.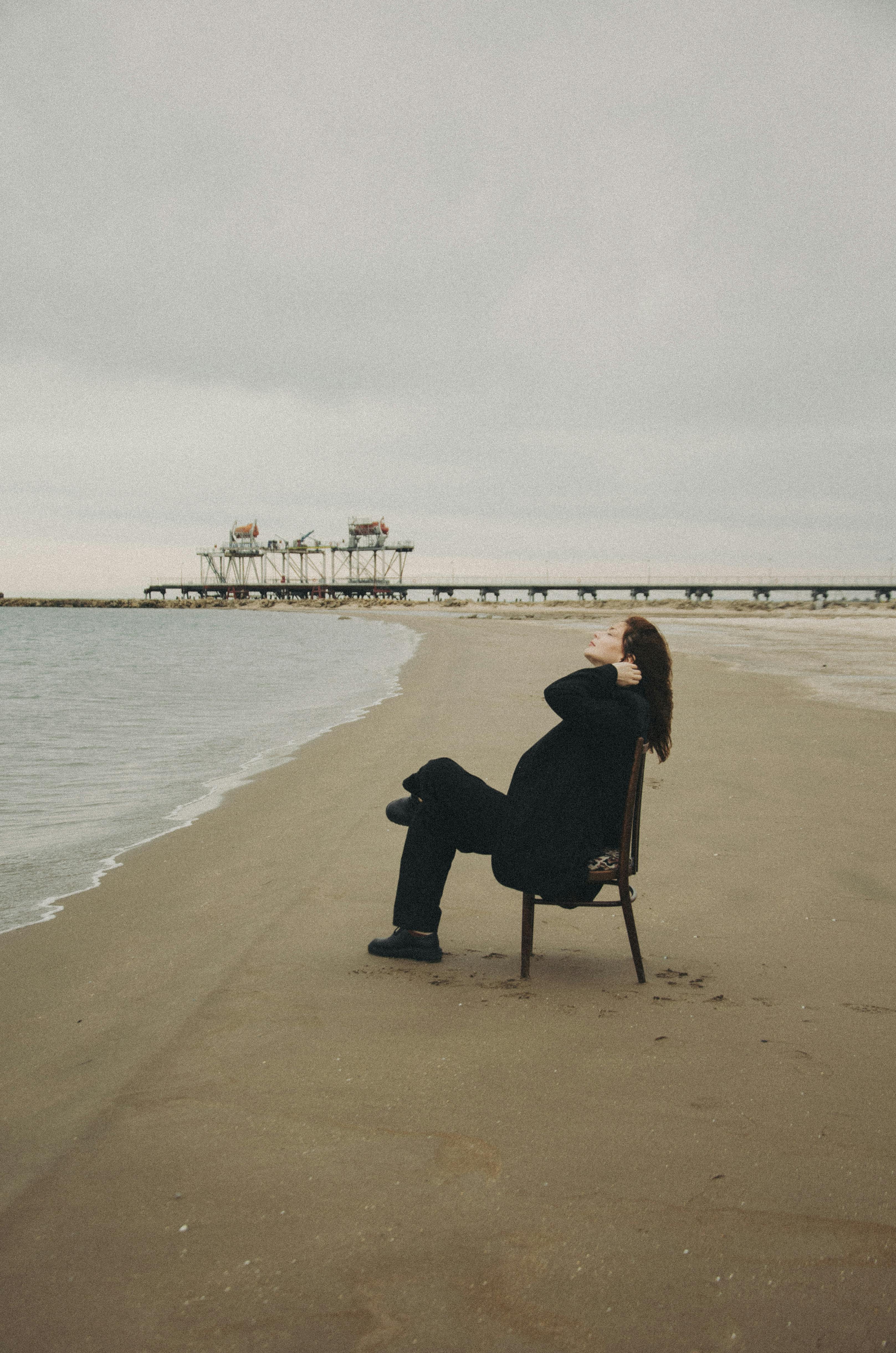 Beach Wedding Attire and Beauty Tips
Selecting the Perfect Wedding Attire for Tropical Climates
When it comes to beach wedding attire, it's essential to choose fabrics and styles that are suitable for the tropical climate. Opt for lightweight and breathable fabrics such as silk, chiffon, or cotton to keep cool under the sun. Consider shorter hemlines or airy designs for both wedding gowns and groom's attire. Embrace the beachy vibes with flowy silhouettes, bohemian details, or even a chic and modern pantsuit for the bride. Don't forget to take into account the potential for sandy and windy conditions and choose attire that is comfortable and easy to move in.
Choosing Appropriate Shoes and Accessories
Beach weddings call for comfortable and practical footwear choices. Instead of traditional heels, opt for wedges, flats, or sandals that are suitable for walking on sand. If you prefer to wear heels, consider heel stoppers to prevent sinking into the sand. For the groom and the bridal party, casual or barefoot options can also be considered. When it comes to accessories, keep it simple and avoid anything too heavy or elaborate. Opt for statement jewelry pieces inspired by the beach, such as seashell earrings or a delicate beach-themed necklace.
Hair and Makeup Tips for Beach Weddings
When it comes to hair and makeup for a beach wedding, aim for a natural and effortless look that complements the beachy setting. Opt for hairstyles that can withstand wind and humidity, such as loose curls, braids, or chic updos. Consider using lightweight and waterproof makeup products to ensure your look stays fresh throughout the day. Don't forget to wear sunscreen and use a setting spray to keep your makeup in place. Embrace a fresh and dewy look that enhances your natural beauty, letting the beach and love be the focus.
Catering and Menu Selection
Planning a Beach-Inspired Menu
When planning your beach destination wedding menu, why not incorporate the flavors of the coastal location into your dishes? Work with a professional caterer who specializes in beach weddings and can create a menu inspired by local cuisine. Consider dishes featuring fresh seafood, tropical fruits, or international flavors that represent the destination's culinary heritage. Don't forget to provide vegetarian, vegan, and gluten-free options to cater to all dietary preferences. This culinary experience will not only delight your taste buds but also immerse you and your guests in the local culture.
Choosing the Right Catering Service
Selecting the right catering service for your beach destination wedding is crucial to ensure a memorable dining experience. Research and compare different vendors, considering their expertise in beach weddings and their flexibility in accommodating your specific requests. Read reviews and testimonials from previous clients to get an idea of their service quality. Schedule tastings to sample their dishes and assess their presentation and flavor. Collaboration and clear communication with the catering service are vital to ensure that your vision for the menu is brought to life.
Accommodating Dietary Restrictions and Preferences
In today's diverse society, it's essential to consider and accommodate various dietary restrictions and preferences when planning your beach wedding menu. Collect dietary information from your guests well in advance and share this information with your caterer. Ensure that there are suitable options for vegetarian, vegan, gluten-free, and other common dietary restrictions. Remember to clearly label the menu items with any allergens or special considerations. By providing inclusive and delicious food options, you'll ensure that all your guests can fully enjoy the culinary experience of your beach destination wedding.
Entertainment and Activities
Booking Live Music or DJs
Entertainment is a vital aspect of any wedding celebration, and a beach destination wedding offers an opportunity to create a unique and memorable experience. Consider booking live music or a DJ to set the mood and keep the celebration going. Acoustic guitarists, steel pan drums, or even a local band can add a touch of tropical flair to your ceremony and reception. Discuss your musical preferences with the performers and choose songs that hold sentimental value or create a lively and festive atmosphere for you and your guests.
Arranging Fun Beach Activities for Your Guests
Make your beach destination wedding even more memorable by arranging fun beach activities for your guests to enjoy. Depending on the location, consider activities such as beach volleyball, snorkeling, paddleboarding, or even traditional beach games like sack races or tug-of-war. These activities will not only keep your guests entertained but also provide an opportunity for them to bond and create lasting memories together. Work with local vendors or activity providers to help you organize and facilitate these activities, ensuring that your guests have a fantastic time.
Hiring Professionals for Fire Dances or Fireworks
For a truly unforgettable and captivating beach destination wedding, consider incorporating fire dances or fireworks into your celebration. These stunning displays of light and artistry will leave lasting impressions on both you and your guests. Fire dancers can create mesmerizing performances that infuse the evening with a touch of exoticism and excitement. Similarly, a fireworks display synchronized with your first dance or grand exit will add a magical and romantic touch to your beach wedding. Hire professionals who specialize in these performances and ensure that all safety protocols are adhered to.
Post-Wedding Considerations and Honeymoon Planning
Sending Thank You Cards and Announcements
As the beach destination wedding festivities come to an end, remember to express your gratitude to your guests for sharing in your special day. Send out thank you cards to show appreciation for their presence and support. Personalize each thank you note with a heartfelt message and consider including a small keepsake or photo from the wedding. Additionally, consider sending out wedding announcements to those who couldn't attend the wedding, sharing the joyous news of your beach destination wedding and including a beautiful photo from the ceremony.
Planning Your Honeymoon in the Destination
One of the many advantages of having a beach destination wedding is the opportunity to seamlessly transition into your honeymoon. Stay at the location and continue the celebration of your love in the same dreamy setting. Take advantage of the activities, amenities, and romantic atmosphere that the destination offers. Whether you choose to relax and unwind on the beach or explore the local attractions, your beach destination wedding can serve as the perfect start to your honeymoon experience.
Researching Local Attractions and Activities
Before you embark on your honeymoon adventure, take some time to research and explore the local attractions and activities in the destination. From breathtaking natural landscapes to vibrant cultural experiences, beach destinations often offer a myriad of experiences for you and your partner to enjoy together. Whether it's exploring coral reefs, indulging in spa treatments, or embarking on a sunset cruise, researching local attractions and activities will help you create a honeymoon itinerary that reflects your interests and allows you to make the most out of your time in paradise.